…gods, of course. Hello! Welcome to our first joint book tag. We found this one over at Flip That Page and even though we weren't tagged it was just too good to resist!
Zeus (Jupiter)
God of the Sky and Thunder / King of the Gods
Favorite book (choose your own category!)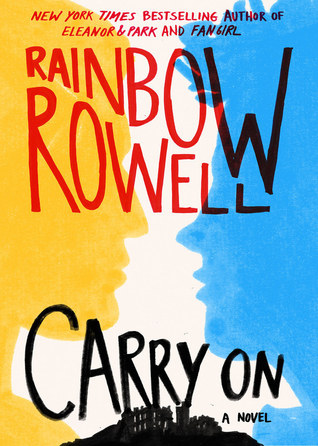 Claire: *Cue Boromir voice*– One does not simply just choose one favorite book. But, if I must, I'll go with Carry On by Rainbow Rowell (close second: Six of Crows by Leigh Bardugo). Reading this book was just such a happy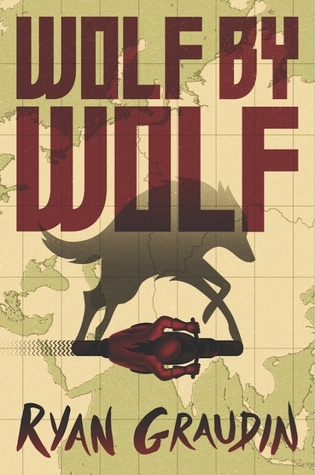 experience that as soon as I finished I read it again.


Lila: Hmm…that's tough. My favorite book of last year was Wolf by Wolf by Ryan Graudin. But lately, I think I really loved Illuminae by Amie Kaufman and Jay Kristoff, so I think I'll go with that one!
Poseidon (Neptune)
God of the Seas and Earthquakes
Book that drowned you in feels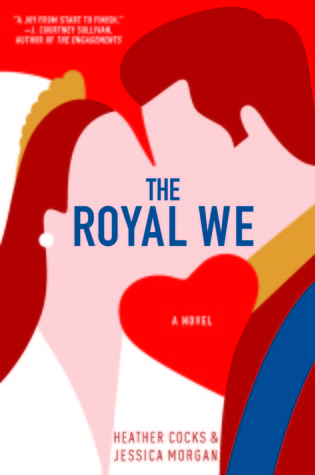 L: It's silly because it's a total fluff book but The Royal We by Heather Cocks and Jessica Morgan. I got so ridiculously invested in the characters. I mean, it's totally thinly veiled Will and Kate fanfic, but the authors do write a compelling story!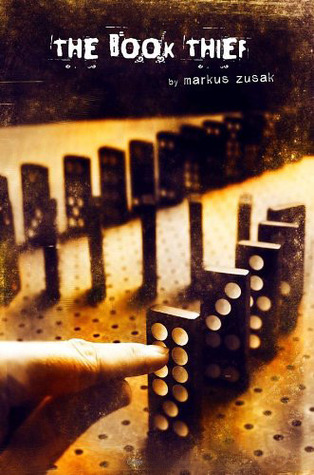 C: I remember reading The Book Thief by Markus Zusak the summer before my freshman year of high school (best assigned reading ever) and at one point I'm just sobbing in my room trying to make out the words on the pages so I can keep on reading. When you cry hardest at what is arguably the happiest moment of the book, you know the author has done his job and done it damn well.
Hades (Pluto)
God of the Underworld
Favorite book with a dark / ominous plot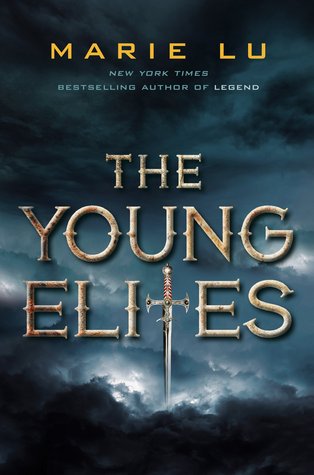 C: I'd have to say The Young Elites by Marie Lu series. The story is centered around an anti-hero who really puts an emphasis on the "anti" in the second book.
L: Yeah, I think I'm gonna have to agree with Claire on The Young Elites! The series is so dark that I actually had trouble reading the second book without cringing!
Hera (Juno)
Goddess of Marriage and Family
Cutest fictional couple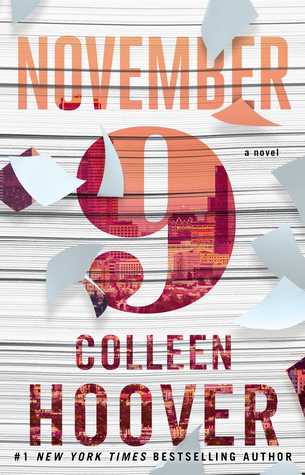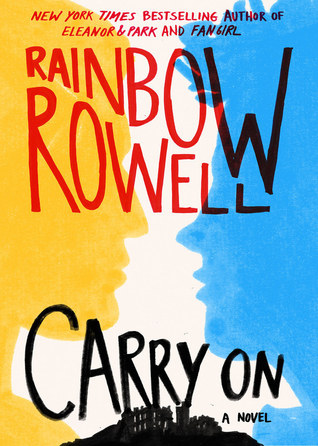 L: Ben and Fallon from Colleen Hoover's November 9. They're so cute together!!! *squeals*
C: Simon and Baz from Rainbow Rowell's Carry On (and, to a lesser extent, Fangirl). I was literally sitting in my apartment with a big goofy smile on my face the entire time while reading. Plus my copy of the book includes fanart!
Athena (Minerva)
Goddess of Wisdom, Handicraft and Strategic Warfare
Series with the best world-building
C: Brandon Sanderson's Mistborn trilogy for sure. The world was so inventive and multilayered, the magic system so clever and original.
The way everything tied in in the final book absolutely blew my mind–I remember standing up during the final chapters with my mouth hanging wide open in complete awe.

L: Oooh! I have yet to read Mistborn, but a lot of people say that! It's on my (very long) TBR. My choice is The Shadowhunter Chronicles by Cassandra Clare. Clare has created such an intricate, detailed world. We know so much about it and its history, it's incredible!
Aphrodite (Venus)
Goddess of Love and Beauty
Most beautiful cover on a 2016 release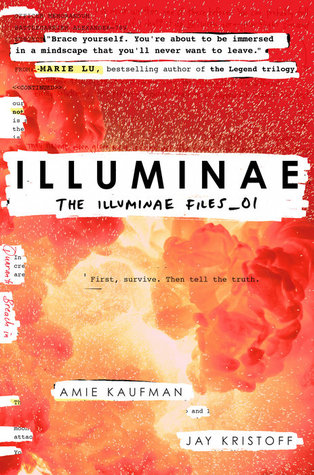 L: Illuminae by Amie Kaufman and Jay Kristoff. Without a doubt. First off, the cover POPS and draws your eye to it. Second, it's so intricate! How the background image looks like sparkling clouds and how there are see through parts?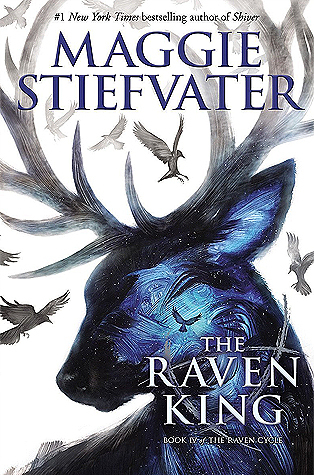 How underneath the cover, there are edited files? A++

C: (Lila, excellent choice–those are definitely the most original covers I've seen lately!) I absolutely love Maggie Stiefvater's art on The Raven Cycle books, but I definitely think The Raven King is her best cover work yet. I love the ethereal glow of the stag, and the ravens flying around help tie it back to the other books. Plus, how cool is it that Stiefvater does the cover art for her own books?!
Ares (Mars)
God of War and Bloodshed
Most violent book you've ever read
C: God's War by Kameron Hurley starts with the protagonist selling her womb and then going to a street fighting ring, and it only gets more bloody and chaotic from there. Set on a planet amidst a centuries-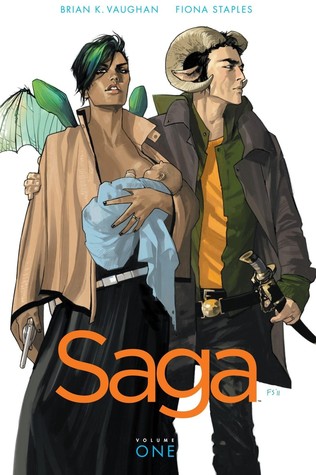 old holy war with no end in sight, the world of the Bel Dame's Apocrypha trilogy is about as brutal as it gets.

L: I don't tend to read violent books, but I think the most violent book I've read recently was the graphic novel Saga Vol. 1 by Brian K. Vaughan and Fiona Staples. It's not necessarily that it's more violent than other books, it's that when it is violent, there's also an image to go with it, so it's a more sensory experience. It's rated M for mature and not recommended for readers under 18.
Hephaestus (Vulcan)
God of Blacksmiths and Fire
Scorching hot swoon worthy character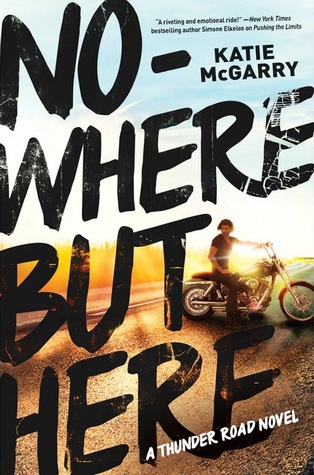 L: Oz from Katie McGarry's Nowhere But Here. I mean, holy hell! A tough biker boy with a soft side? Heartbreak, kill me now!
C: Throwback to my fave from high school when I was obsessed with True Blood: Eric Northman. From the moment he was introduced into Charlaine Harris's Sookie Stackhouse books I was just begging Sookie to leave Bill for him. If she wouldn't, I was more than ready to take him for myself. The fact that he was played by Alexander Skarsgård in the show might have had something to do with it.
Artemis (Diana)
Goddess of the Hunt and Virginity
Favorite Kick-Ass Heroine
C: I decided on doing another throwback, this time to my original favorite heroine, the one who helped make me a complete book geek: Lyra Belacqua from Philip Pullman's His Dark Materials.I'm going to do a longer post on this trilogy in the near future,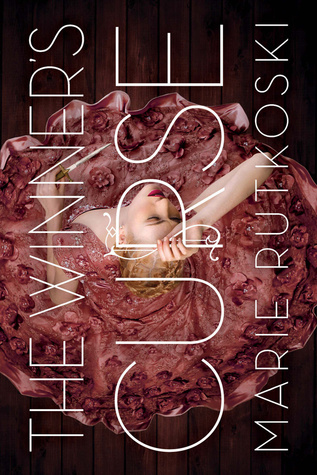 but Lyra is definitely one of the most kick-ass heroines of literature in my opinion.

L: Oooh! That's a good choice. I've got to say Kestrel from The Winner's Trilogy by Marie Rutkoski is pretty kickass. I love how she's physically weak but an intellectual and strategic badass. I love how Rutkoski chose to showcase that you don't have to be physically strong to be kickass, it's an important lesson for young girls.
Phoebus Apollo (Apollo)
God of Light and Healing
Sequel book that redeemed its series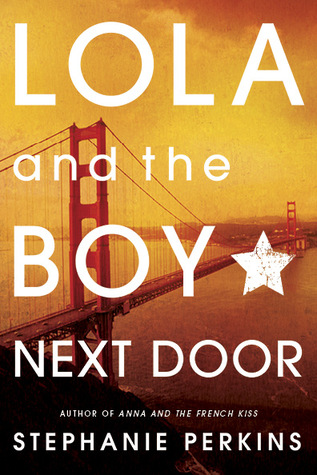 L: Unpopular opinion: for me it was Lola and the Boy Next Door by Stephanie Perkins. I found Anna and the French Kiss to be really "meh" and wasn't sure if I wanted to continue the series. However, I saw Lola and the Boy Next Door at the library and figured, "Why not?" And you know what? It was pretty darn good and I liked it a heck of a lot better than Anna.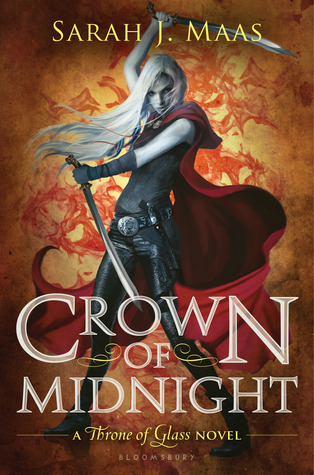 C: This is going to be a very unpopular opinion: Crown of Midnight by Sarah J Maas. I really didn't like Throne of Glass when I first read it–I thought the writing was too often cliched and Celaena as a character just didn't make sense to me. And then I read Crown of Midnight and absolutely fell in love with the world and all its characters. The other sequels only got better and better and the plot changed in such fascinating and unexpected ways that if anything, Throne of Glass feels to me like a prequel story to the main action.
Hermes (Mercury)
Messenger God of Thieves and Commerce
Book with the best message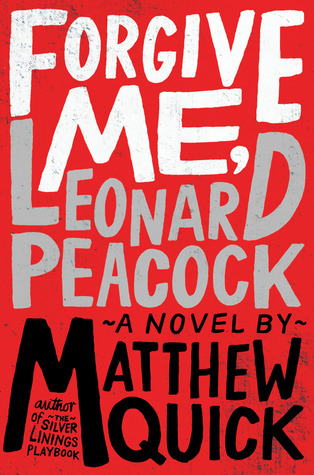 C: Forgive Me, Leonard Peacock by Matthew Quick. I bought this book without really knowing what it was about because a reviewer I respect gave it a 5-star rating. When I read on the cover jacket that Forgive Me, Leonard Peacock was about a boy planning to commit a school shooting followed by his suicide, my first reaction was regret that I bought it. I didn't want to read a story from the POV of someone who could contemplate such a heinous act.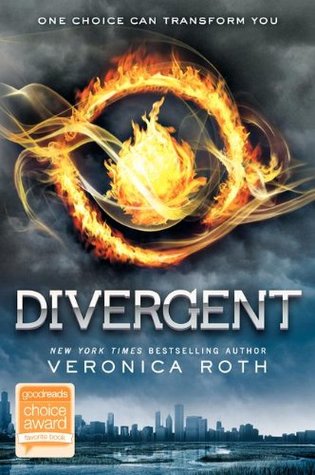 But Quick managed to write about a dark subject with such empathy and humor that reading this book,
more than any other in recent memory, changed the way I view the world. I highly, highly recommend it to anyone and everyone.
L: Divergent by Veronica Roth had an incredibly important and powerful message about fear and fighting fear. The idea that fear is only in your mind and that to fight it you need only remind yourself that it isn't real was revolutionary for me. It completely changed my life!
Hestia (Vesta)
Goddess of the Hearth and Home
Book with the most relatable story
L: For me it will always be The House on Mango Street by Sandra Cisneros. I have never read a book which felt so true to me. Like Esperanza, I also grew up in poverty and had a house which was not a home and longed for a place to call home.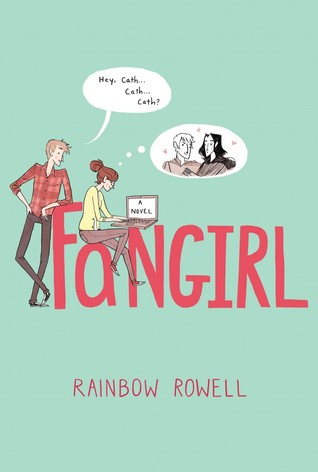 C: Fangirl seems to be the popular choice among bloggers doing this tag, and I can see why. I have never read a more realistic portrayal of freshmen year in college. Reading this book felt like such an honest experience– so often Cath would do something and I would be like "That is me! You just described me!". Plus, as an unabashedly self-proclaimed fangirl, how could I not choose this book?
Demeter (Ceres)
Goddess of Fertility and Agriculture
Favorite bookish setting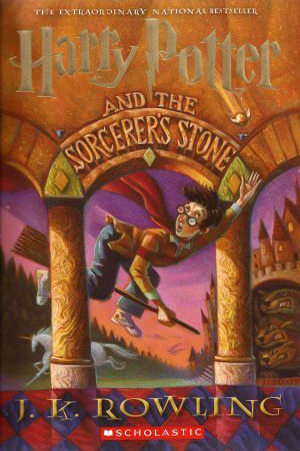 C: Hogwarts, Hogwarts, Hoggy Warty Hogwarts! I don't care if this is a stereotypical answer–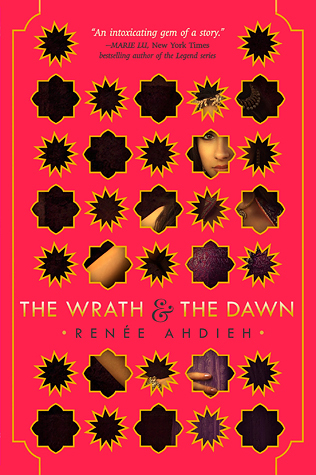 I spent practically all of my childhood and thus far all of my adult life wishing I could experience the magic of Hogwarts firsthand.
L: The Arabian palace setting of The Wrath and the Dawn by Renee Ahdieh was incredible! I just picture this gauzy, mysterious, Arabian palace overflowing with Persian tapestries! Beautiful!
Dionysus (Bacchus)
God of Wine and Celebration
2016 release you are most anticipating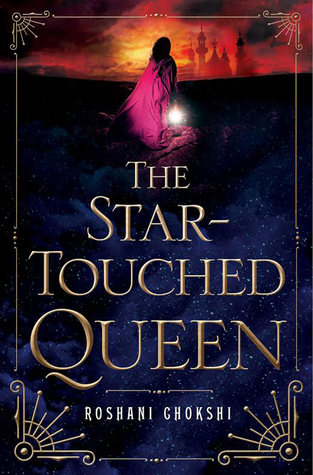 L: The Star-Touched Queen by Roshani Chokshi!!! I'm so so, sooooo excited for it! It's got elements of Indian mythology and Hades and Persephone and a non-white heroine! The reviews have all praised it, too, so I've gotten my hopes up (and my hype up).
C: In response to Lila, THAT BOOK SOUNDS AMAZING. I'm such a sucker for Hades and Persephone (*cough* hence, my choice for this category), and I'd love to read more diverse stories! For me, my most anticipated book is A Court of Mist and Fury by Sarah J Maas. I am a terrible person, and therefore actively sought out spoilers for this book. I ended up being more spoiled for this book that intended, but as they say: "no ragrets". One thing though, each time I read something new about this book it just makes the wait that much more unbearable.
We Tag…
Astra @ A Stranger's Guide To Novels
Deanna @ A Novel Glimpse
Dee @ The Bookish Khaleesi
Aila @ One Way Or An Author
Trang and Lashaan @ Bookidote
YOU!